The British Canadian Newspaper
Welcome to Canada's ONLY newspaper for the British Community. Every month we pack our pages with news, views, local events, TV Guides, Music, Sport - everything of interest to the local British ExPat community across Canada. No other newspaper dedicates itself to reaching every nook and cranny of British Life in Canada. That's why we've been going for nearly 13 years!
...or Call us now Toll Free on 1-877-363-1310
You can reach the British ExPat community here in Canada with one low cost advert.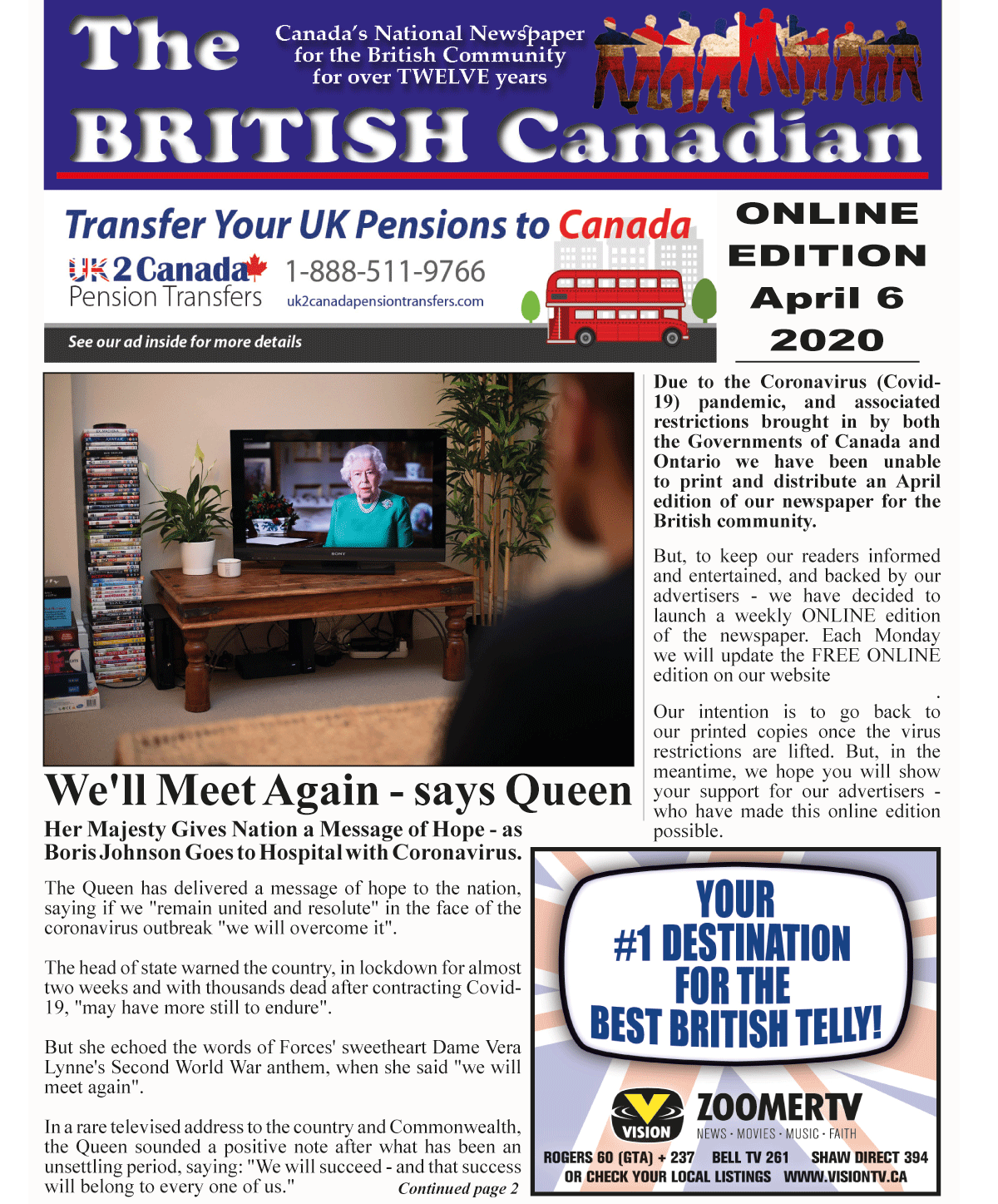 Subscribe to The British Canadian and get it delivered direct to your door every month. Click on the button to order home delivery over the internet.
/